About Ferries to Scotland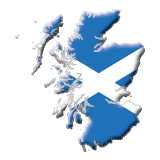 With directferries.ie you can compare and book ferries to Scotland on all routes.

Get live ferry timetables, prices and availability for a Ferry to Scotland by selecting from the options in the fare search and then click search.

Where ever you're headed in Scotland, we have it covered with the largest choice of up daily sailings to conveniently fit in with your schedule. Alternatively, for commercial ferries to Scotland, visit our Freight Ferries to Scotland page.