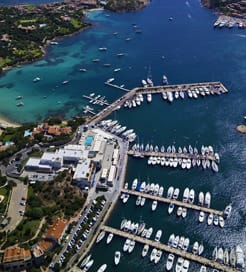 Compare ferries from Sardinia to Corsica
There are 4 ferry routes operating between Sardinia and Corsica offering you combined total of 53 sailings per week. Corsica Ferries operates 3 routes, Porto Torres to Ajaccio runs 1 time per week, Golfo Aranci to Bastia about 2 times weekly & Porto Torres to Porto Vecchio about 1 time weekly. Moby Lines operates 1 route, Santa Teresa di Gallura to Bonifacio which runs 4 times daily. Ichnusa Lines operates 1 route, Santa Teresa di Gallura to Bonifacio which runs 3 times daily.

As the frequency and duration of crossings on some routes varies we would advise that you do a live search for crossings from Sardinia to Corsica to get the most up to date information.
Sardinia Corsica Ferry Map
Ferries from Sardinia to Corsica
About Sardinia:
Sardinia is an autonomous region of Italy and the second largest island in the Mediterranean Sea, after Sicily.

It's an island of typical Mediterranean beauty, with white beaches, wild interiors, ancient villages and a complex history attracting large amounts of nature lovers each year.

Aside from beautiful coastal views and immaculate sandy shorelines, Sardinia offers a wide range of activities for those who love the great outdoors. You can navigate up limestone cliffs, meander through forested paths, stroll across picturesque bays and enjoy some excellent water sports.

The spring months would be ideal for holidaymakers looking for a bit more privacy, with the countryside ablaze with colour and fewer tourists around.

Given the island's central location in the Mediterranean Sea, it is a useful gateway for a large number of destinations in Europe. There are many ports along its coastline, offering numerous routes to both international and domestic cities.
About Corsica:
Corsica is a Mediterranean island, situated west of Italy, south of the French mainland and immediately north of Sardinia.

Its stunning 1,000 km coastline has over 200 beaches, whilst the inland offers a mix of mountain scenery, awesome valleys and idyllic hilltop towns, so you can see why the locals nicknamed it 'the island of beauty'.

Although belonging to France, Corsica has a unique feel to it. This is perhaps most evident in the local dialect and the cultural obsession with flute instruments. However, drawing similarities with the mainland, Corsicans also love fine food and wine, especially fresh seafood and charcuterie.

Along the coastline are multiple ports, and, thanks to the island's convenient location in the Mediterranean Sea, it's within reach from the French mainland, Italy and the surrounding islands. There's plenty of choice, too, with frequent routes provided by many different ferry companies.