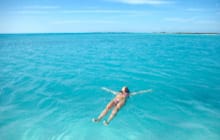 Ferry offers and latest ferry deals from directferries.ie
The directferries.ie Ferry Offers page is where you'll find all of the latest ferry offers and ferry discounts! Be among the first to hear about our latest ferry offers and take advantage of exclusive ferry discounts by subscribing to the directferries.ie email or follow us on Facebook!
Other ways to view ferry deals
Direct Ferries is committed to provide the best available fares on many routes, to all customers. The comparison made by Direct Ferries is the result of the best offers, based on the available data.